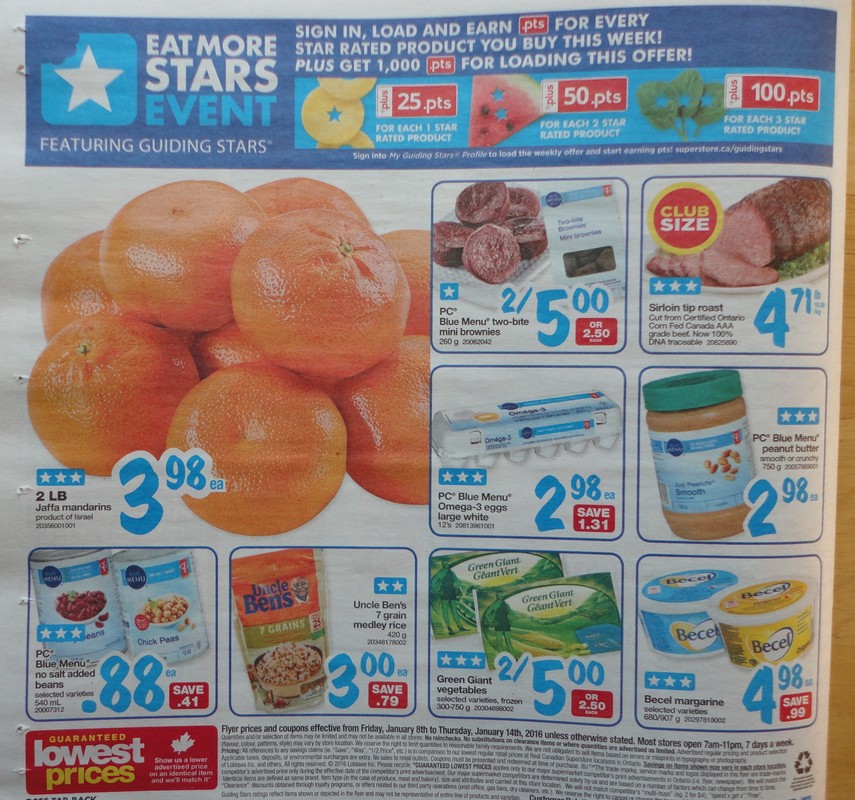 PC Plus would like to reward you for your healthful shopping in the upcoming week, by rewarding you with PC Plus points when you purchase star rated items. You must go to Guiding Star, which you can visit through the link below, and load the offer when it becomes available. Just for doing this you will receive 1000 points.
From January the 8th to the 14th, you will receive bonus PC Plus points when you purchase star rated items. For each one star rated product, you will earn 25 points, a two star rated product will earn you 50 points, and a three star rated product will mean an extra 100 points added to your PC Plus points balance! This is not a huge amount of points, but a nice bonus when combined with sale prices, and price matched items. For example, the PC Blue Menu no salt added canned beans are advertised in this flyer for 88 cents, and this is a three star rated item, so you will earn 100 PC Plus points for every can you buy.
Click here to visit Guiding Stars to load this offer later in the week when it does become available.