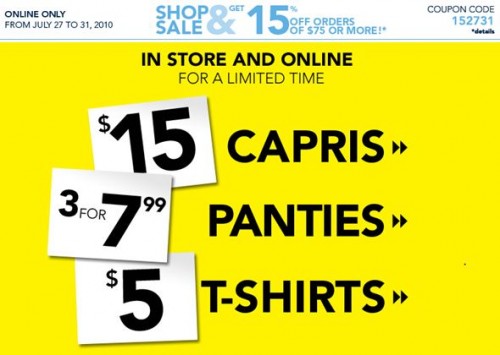 Pennington's is have a decent sale right now with tee's starting at 5 bucks! I did a quick check online and they seem to have a decent selection left! Don't forget to use the code 152731 at checkout to save 15% on orders of $75 or more. Also I think 1plus10 may still work to receive 10% off any order.
Click here to check out the sale online, or hurry into your local store asap to catch this deal!
I got this in my inbox, but I'd also like to thank Patty for posting this on the forum!