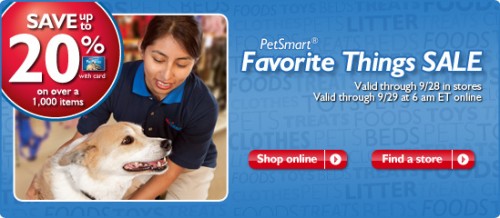 Petsmart is having a "FAVOURITE THINGS" sale from September 28th, 2009 until September 29th, 2009 at 6am EST.
You can save up to 20% off of 1,000's of different products! I think I may just go in and get those new collars I've been meaning to get for my doggies. 😀
Click here to find a store near you, or to shop online!