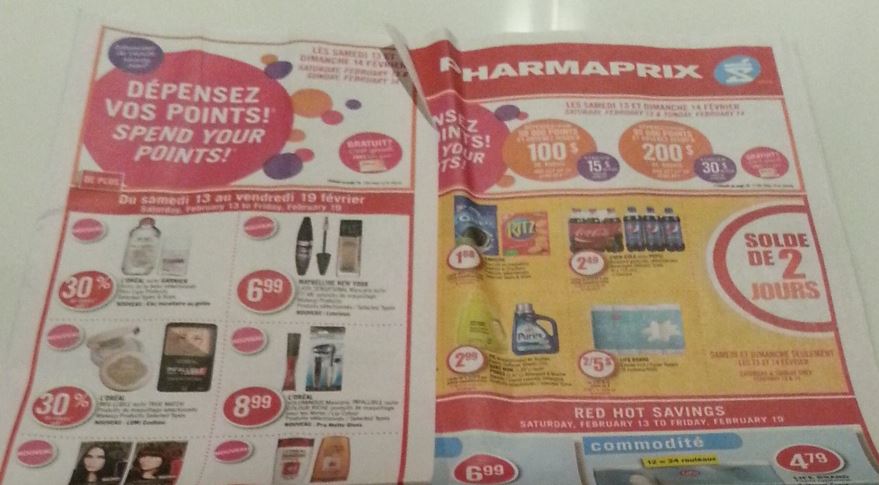 Great news for those of you who want to spend those Optimum points with the news that they are allowing conversions to PC Plus points at terrible rates, the upcoming Pharmaprix flyer shows a bonus redemption offer!
Redeem 50,000 points for $100 (reg $85)
Redeem 95,000 points for $200 (reg $170)
This bonus redemption offer is valid on Saturday 13th and Sunday 14th February, perfect if you still need to pick up a Valentine's Day gift as the flyer is full of offers on beauty and more.  The two day sale items are also valid for bonus redemption so you can make the most of redeeming with those low cost offers.
While this is the Quebec flyer, they are usually very similar across the country.  Major differences will be in the brands and prices on bread, milk (all dairy), diapers and bathroom tissue.  You can view the early flyer sneak peek here.