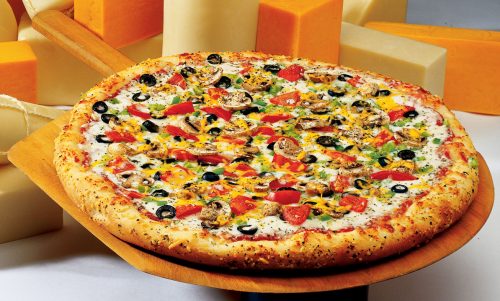 You'll remember our post the other day about how Tim Hortons was planning on raising the prices on select menu items. Well, it appears that they are not the only Canadian fast-food chain to be upping their menu prices as Pizza Pizza Canada has snuck some additional cents onto the price of adding select supreme toppings to your pizza.
With Tim Hortons increase, we at least received a notice ahead of time so that we wouldn't be caught off guard when purchasing our morning double double. But with Pizza Pizza there was no such announcement, and the increase to the pizza toppings is done quite subtly so that you may not immediately notice the increase until checking out.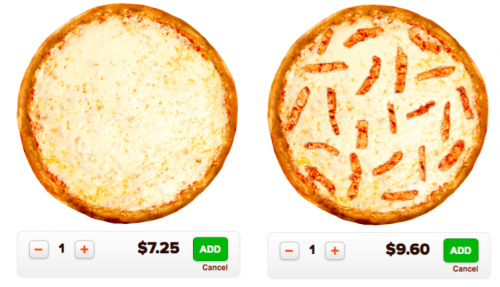 As you can see from the picture above, when you're ordering a small, cheese pizza, when you add-on one of the 'extra charge' toppings, your pizza will shoot up from being $7.25 to $9.60. The total extra charge fee for these supreme toppings, versus the regular price toppings, will be $1.
This may not seem like a whole lot, but if you order pizza every week (as a fair number of us are guilty of doing…), the toppings could really add up.
The toppings that are affected by this new surge in price are:
Sriracha Chicken
Buffalo Chicken
Chipotle Chicken
Chipotle Steak
Grilled Chicken
Steak Strips
BBQ Steak Strips
Pesto Chicken
Click here to find the nearest Pizza Pizza location to you.