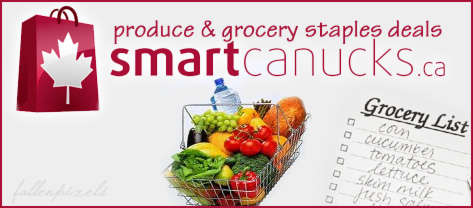 With a recent study showing that our grocery prices would rise, especially for meat, produce and other perishables, we have put together a list of the better deals out there on these items for you.
Atlantic Superstore: 4lb apples $2.50
Food Basics: Stewing beef $3.88/lb and Selection flour 10kg $7.99
Fortinos: Kraft cheese 450g $4.44
Freshco: Extra lean ground chicken 1lb $3
Loblaws: Mushrooms $0.99/pk
Maxi: Mushrooms or iceberg lettuce 3 for $5
Metro: Avocadoes 5pk $2.88
No Frills: Armstrong cheese 300g $2
RCSS: Cauliflower $2.50
Sobeys Urban Fresh: Whole chicken $1.99/lb
Walmart: 4lb oranges $3.97
Thankfully, there are less $8 cauliflower "deals" this week!  Click here to view the full list of deals on fruit, vegetables, meat, fish, dairy and more this week.  Don't forget that there is an offer for bonus PC Plus points when you buy starred products using PC Guiding Stars this week, plus you will get 1000 points when you shop for loading the offer.