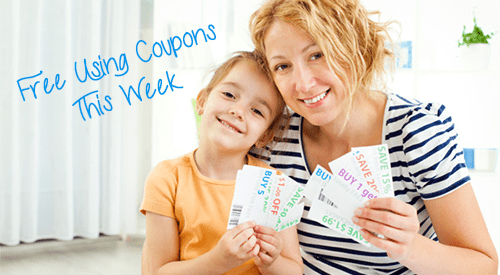 With so many good coupons expiring in December, there are not many freebies after coupons but we have found a few for you.  As always, don't forget to load personalized coupons and check for rebates that may make more freebies for you when you use a coupon.
If you are in Quebec, visit a Maxi store to pick up a tube of Crest toothpaste and an Oral B toothbrush.  They are both on sale for just $1 this week and you can use the recent brandsaver coupon to save $2 when you buy both and get them for free.  It is always useful to have some spares, especially with cold and flu season as germs can live on toothbrushes!
Shoppers Drug Mart has two freebies for us this week.  Royale facial tissues are just $0.69 for a single box.  Use the $1 printable Royale coupon to get a box for free.  Cottonelle wipes are also on sale for $2.99.  Use the new $3 printable when you share the coupon offer on social media to pick up a pack for free.
There are, of course, various deals on Chapman's ice cream to use your $4 coupons.  The best deal is two boxes of Chapman's ice cream bars at No Frills for $2 each.
Click here to see a full list of coupon matchups this week