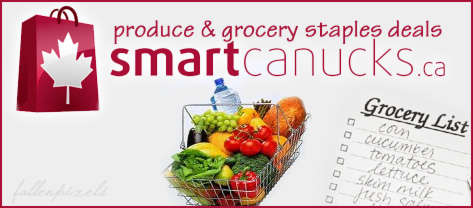 If you are planning your shopping for the weekend, we have found deals on meat, fish, produce and pantry staples to help you save more with less planning.
You can view our full list of matchups on our forums but here are some highlights for the week:
Atlantic Superstore: Pork combo chops $1.44/lb (3 day sale)
Food Basics: Cauliflower $1.79ea
Maxi: Lean ground beef $2.99/lb
No Frills: 1kg apples $1 (Naturally Imperfects)
Safeway/Sobeys West: Buy 3 General Mills cereals get a free 4L milk
Click here to see the full list.  As always, local flyers may vary so make sure to check your flyers before shopping.  You can view all flyers here.