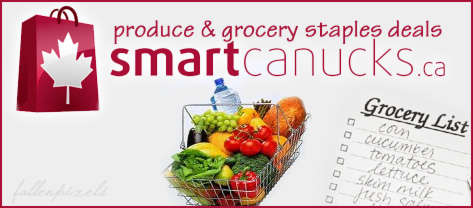 While the days of $8 cauliflower seem to be behind us, the price of meat and produce is still high compared to last year and we have checked the flyers to find the lower priced deals to help you feed your family for less.
Those in Ontario can pick up a 1lb pack of mushrooms for $1.88 at Food Basics, as well as cauliflower for just $1.88.  Loblaws is selling boneless skinless chicken breast for just $3.99/lb plus many stores are selling Maple Leaf half hams for under $6, use the $2.50 coupon found in the peelie booklets to get them for $3.50 this week.
In another province?  Atlantic Superstore and No Frills West both have deals on ground beef while Maxi is selling trout fillets for just $6.48/lb.
You can see a full list of deals on meat, fish, produce, dairy and more for the week here.