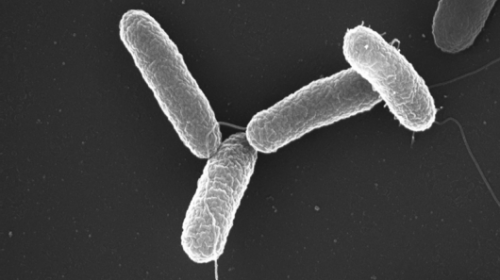 Canada's Public Health Agency is reminding people to be careful when handling food after a recent salmonella outbreak which has sickened 44 people across Canada has been linked to frozen raw breaded chicken products.
So far, the Public Health Agency has tracked 44 salmonella related cases around the nation, with 28 cases in Ontario, 12 cases in Quebec, 2 in Nova Scotia and 2 in Newfoundland and Labrador. Out of these 44 cases, 12 people have been hospitalized, but fortunately no deaths have been reported.
These individuals have been reported to have fallen ill between February 7 and May 23, 2015. Based on investigation findings, exposure to frozen raw breaded chicken products has emerged as a source of the illnesses. Currently the Public Health Agency is working with the Canadian Food Inspection Agency, and Health Canada as they continue to investigate the outbreak.
Many breaded chicken nuggets, chicken burgers and strips may look like they're pre-cooked, but they are actually raw and you should handle them as such. Raw meat and poultry can contain harmful bacteria such as Salmonella, E. coli, and Listeria, however foodborne bacteria such as salmonella can be easily eliminated with through cooking of the meat.
Every year, roughly one in eight Canadians (almost 4 million people) get sick with food poisoning, also known as foodborne illness. Many of these illnesses can be prevented with proper handling and cooking of meat products. The most common symptoms of food poisoning and salmonella illnesses include stomach cramps, nausea, vomiting, diarrhea and fever. Please see a health care professional as soon as possible if you think you have a foodborne illness as it can cause dehydration, and other complications.
The Public Health Agency advises Canadians to take these steps when handling raw frozen breaded chicken products:
Wash your hands thoroughly with soap and warm water before and after handling raw poultry products.
Use a separate plate, cutting board, and utensils when handling raw poultry products to prevent the spread of harmful bacteria.
Frozen raw breaded chicken products may appear to be pre-cooked, but some contain raw chicken and should be handled no differently than raw poultry products.
Do not eat raw or undercooked poultry products. Cook all frozen, stuffed, breaded or raw poultry products to an internal temperature of at least 74°C (165°F) and cook whole poultry to an internal temperature of 82°C (180°F).
Due to uneven heating, microwave cooking of frozen raw breaded poultry products including chicken nuggets, strips or burgers is not recommended.
Salmonella can affect anyone, but infants, children, seniors and individuals with weakened immune systems are at high risk.
Symptoms of a Salmonella infection start 6 to 72 hours after exposure to Salmonella bacteria from an infected animal or contaminated product and include:
Fever, chills, diarrhea, abdominal cramps, headache, nausea and vomiting.
Click here to read more about this notice from the Public Health Agency of Canada.