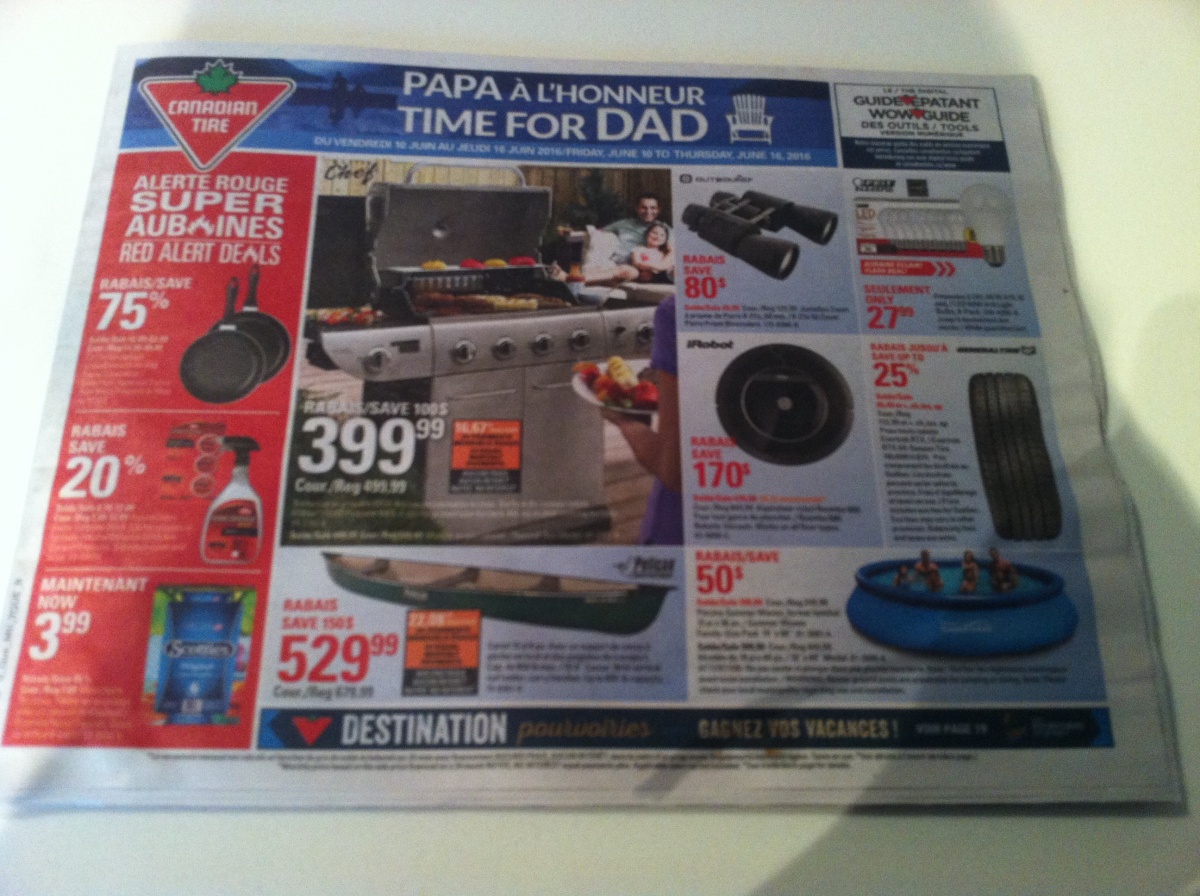 Here is an early look at three more Quebec flyers: Canadian Tire, Giant Tiger, and Walmart. If you are elsewhere in Canada, although these are Quebec flyers, they are often a good indication of what will be on sale across the country and are very similar to what the rest of Canada will see in their upcoming flyers. You can use these to get an idea of what will be on sale and start planning your shopping list.
The Canadian Tire flyer features some great deals, like the Red Alert deal on Scotties facial tissue six packs for $3.99. Various models of T-Fal Actifrys are up to 30% off which is fairly good deal depending on their regular price. Old Dutch laundry detergent is 45%, and although I can't make out the regular price in the flyer, this should also be a good deal. Click here to view the Canadian Tire Quebec flyer.
The Giant Tiger flyer, as always, is full of some really great deals. Giant Value frozen vegetables are $1.43, and Iogo Nano and 0% tubs are $1.88. Lactantia 1L cream is $1.99, and Flamingo chicken is $5, so if you have any coupons left for Flamingo this is a great chance to use them! Click here to view the Giant Tiger flyer.
Finally, based on the Quebec Walmart flyer, some of the deals that we can all look forward to this upcoming week is Quaker Cereal for $2, LeClerc Celebration cookies for $1.97, and Great Value beans for 77 cents. In all honestly you are probably going to want to price match most of what is in this flyer from other places. Click here to view the Walmart Quebec flyer.