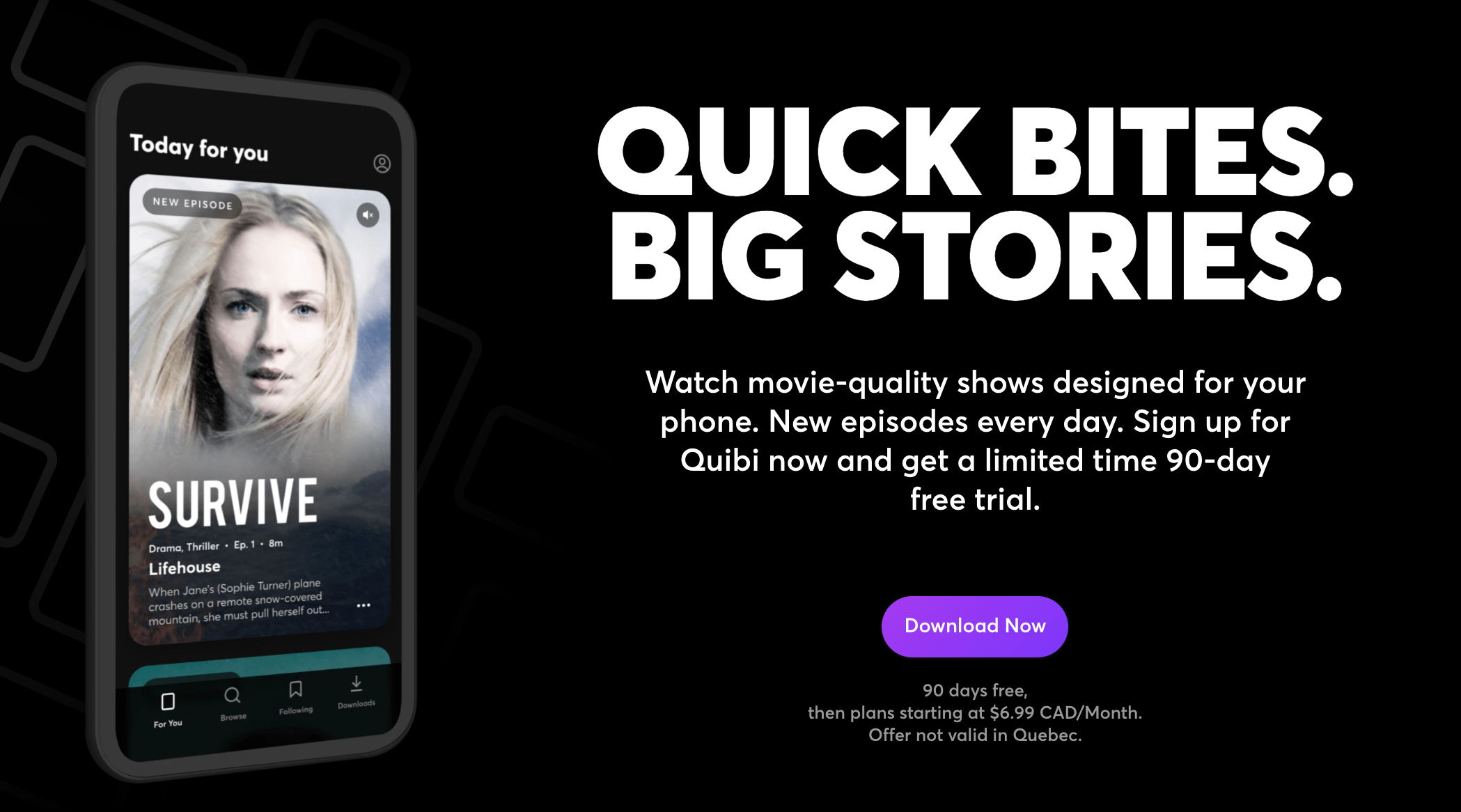 Looking for new shows to watch while staying at home? Now you can get 90 days of Quibi for FREE! Sign up by April 30 2020. Watch movie-quality shows designed for your phone. New episodes every day. Available on the App Store and Google Play.
Quibi is a new streaming service that launched this month. It presents fresh content from today's top talent—one quick bite at a time. Get ready to make any moment extraordinary with incredible storytelling delivered right to your phone. From daily essentials to breakout shows, the next chapter will always be waiting.
Sign up for Quibi now and get a limited time 90-day free trial. Then plans starting at $6.99 CAD/Month. Offer not valid in Quebec.