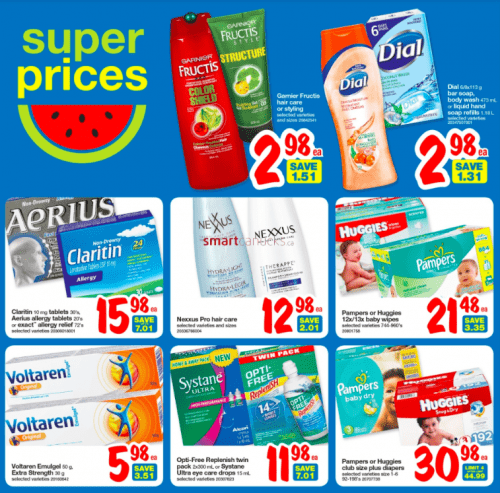 The Real Canadian Superstore Canada has a pretty sweet deal being advertised this week in their flyer for Huggies Diapers, where you can pickup Huggies (or Pampers) club size plus diapers for just $30.98. Usually, these club size packs sell for $45, and they will jump back up to that price should you exceed your 4 package limit per person.
What makes this deal even sweeter, and also encourages you to buy Huggies rather than Pampers, is that there is an in-store savings coupon that will provide you with $8 off on your purchase of two Huggies Diapers (54 ct. or larger) or two Huggies Wipes refills (626 ct. or larger).  This means that you could get two packages of Huggies club size plus diapers for just $53.96, making each individual package cost only $26.98.
The Real Canadian Superstore will only be running this sale on Huggies/Pampers until May 28th.
Click here to check out this week's flyer from the Real Canadian Superstore.