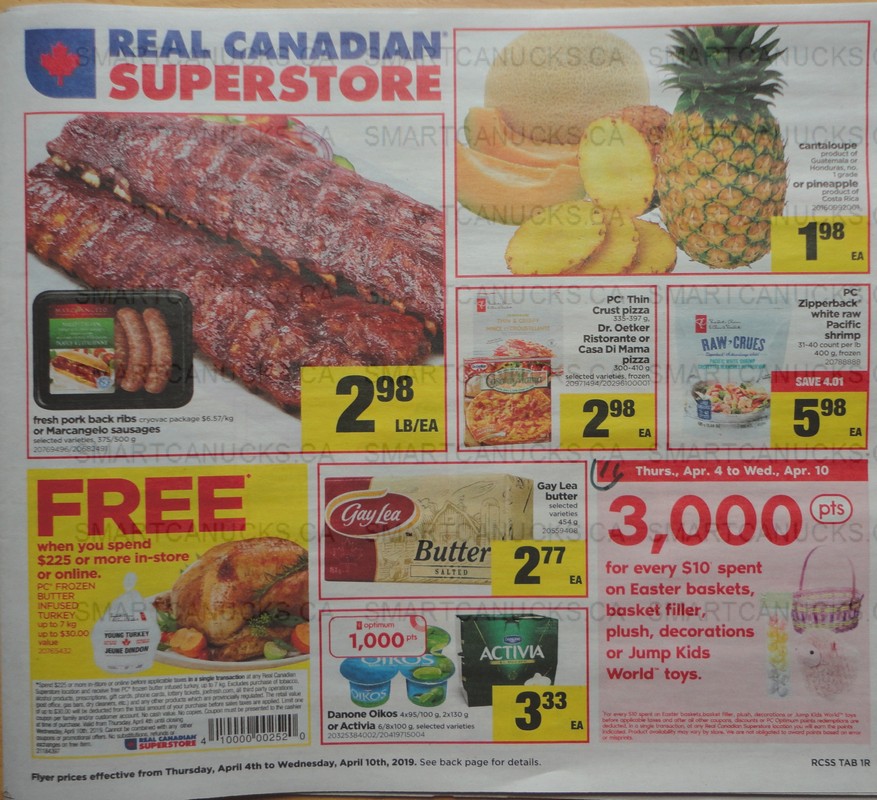 From April the 4th to the 10th at Real Canadian Superstore Ontario, get a free PC frozen butter infused turkey when you are spend $225 on nearly anything in the store. You are also able to redeem points and still collect the turkey for free, so long as your subtotal is $225.
If you are in need of any Easter items there is an in store PC Optimum points offer this week. Get 3,000 PC Optimum points for every $10 spent on Eater baskets, basket filler, plush, decorations, or Jump Kids World toys. At 30% back in points this is the equivalent of 20x the PC Optimum points but prices on this items will likely be far less than what they would cost at Shoppers Drug Mart, making this a great deal.
Here are some of the deals in this flyer:
Red, yellow, or orange sweet peppers or asparagus $1.98/lb
Naturally Imperfect sweet potatoes 10lbs $3.98
Pork Back Ribs $2.98/lb
Marc Angelo Sausages $2.98
Gay Lea Butter $2.77
Click here to view these offers in the Real Canadian Superstore Ontario flyer valid April the 4th to the 10th.