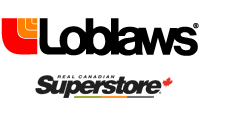 Attention Ontario & Atlantic shoppers: Real Canadian SuperStore and Loblaws are running TAX FREE EVENTS July 28th and 29th only.
Saskatchewan shoppers your tax free days will be July 29 – 30!
This is a great time to shop for all those non-food items that you've been thinking about buying…
Exclusions: Tobacco, alcohol, prescriptions, dry cleaning, gar bar & laundry
Thanks cesme77 & dphil for this great deal!