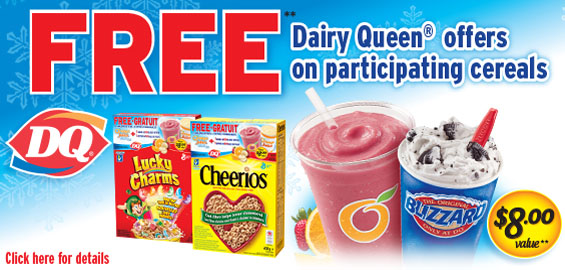 Head into your local Real Canadian Superstore and keep your eyes peeled for the specially marked 460g Honey Nut Cheerios Cereal Boxes!
Inside these specially marked boxes of Honey Nut Cheerios Cereal at RCSS you will receive one of the following free product coupons:
A coupon for a FREE Small Orange Julius Drink in April or June 2014
A coupon for a FREE Small Blizzard from Dairy Queen in May 2014.
Ice cream might not sound exciting right now.. but I am sure as the weather warms up this will be an excellent freebie offer.. not that anyone complains about FREE ice cream or smoothies in the first place.
Click here to find a Real Canadian Superstore location near you.