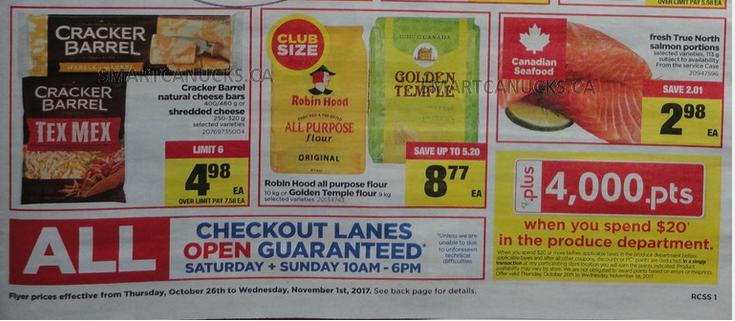 Most of us will be be consuming a little bit more candy than we might normally indulge in next week, with Halloween happening. Healthy food doesn't cancel that out of course, but if you'd like to pick up some "better for you" fare next week when shopping, Real Canadian Superstore once again has their popular PC Plus points offer of 4,000 points when you spend $20 or more in the produce department.
This offer is valid from the 26th of October to November the 1st, and it also applies to things like the ready made salads that can be found in the produce department, so you could even grab some of those for a quick and nutritious dinner on Halloween night, before the trick or treating and subsequent chowing down on chocolate bars. Just a note that it is only for one $20 spend, not for every $20 spent, so spending $40 in one go will not get you 8,000 points.
Click here to view this offer in the Real Canadian Superstore flyer valid October the 26th to November the 1st.