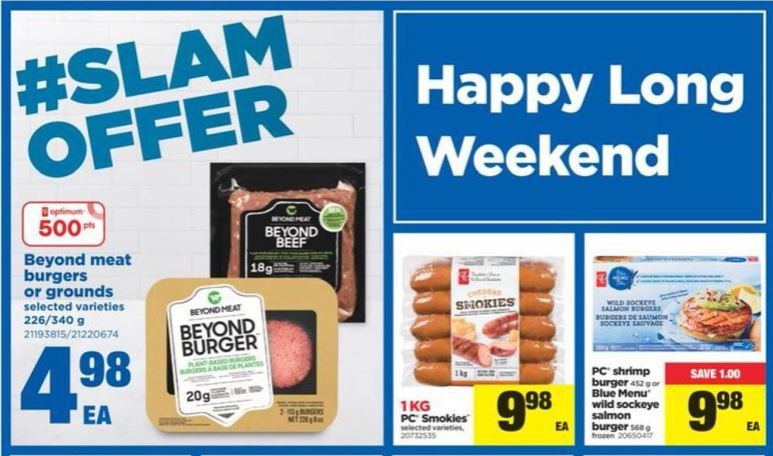 Get an amazing deal on select Beyond meat products at Real Canadian Superstore Ontario this week!
Beyond meat products are one of the advertised #SLAM offer in the latest Real Canadian Superstore Ontario flyer valid from today, July the 30th, until August the 5th. Beyond meat burgers or grounds, selected varieties 226/340g are on sale for $4.98, with an additional in-store offer of 500 PC Optimum points. After points, the cost of each is just $4.48.
There is also a $2 printable coupon that you can use that is still available and can be found by clicking the link below. Another $2 savings on each brings the cost down to just $2.48. The coupon does however, that you may use two per shopping. If you plan on purchasing more you will have to break up your purchases or make more trips to the store.
Click here to view this offer in the Real Canadian Superstore Ontario flyer.
Click here to print your coupon for $2 off the purchase of Beyond Meat products.