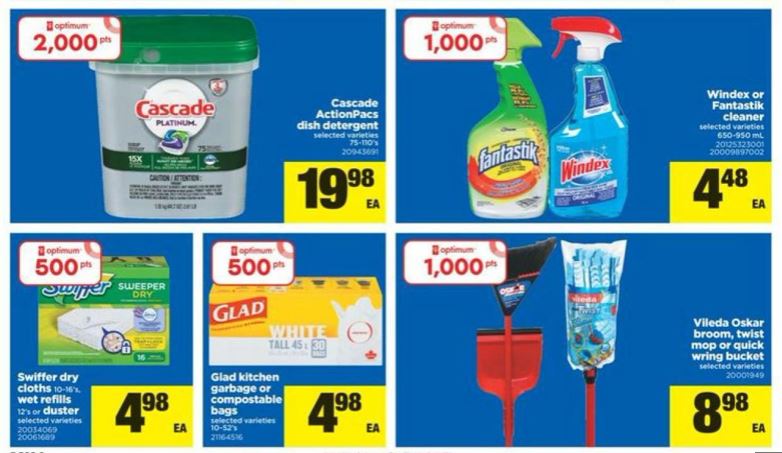 This week at Real Canadian Superstore Ontario you can get Vileda Oskar brooms or twist mops for an incredible price with a printable coupon that is still available, combined with an in-store PC Optimum points offer.
Until August the 5th, Real Canadian Superstore Ontario has the Vileda Oskar broom, twist mop, or quick wring bucket advertised for $8.98, and there is an offer of 1,000 PC Optimum points for each one purchased. Factoring in the value of the points this brings your cost down to just $7.98 each.
If you click the link below and then select the brand Vileda, you will find several coupons, including one for $2 off the purchase of a Vileda Oskar Broom with dustpan, and there is also one for $3 off the combined purchase of a Vileda Twist Mop and Quick Wring Bucket.
Click here to get your coupons.
Click here to view this offer in the Real Canadian Superstore Ontario flyer.