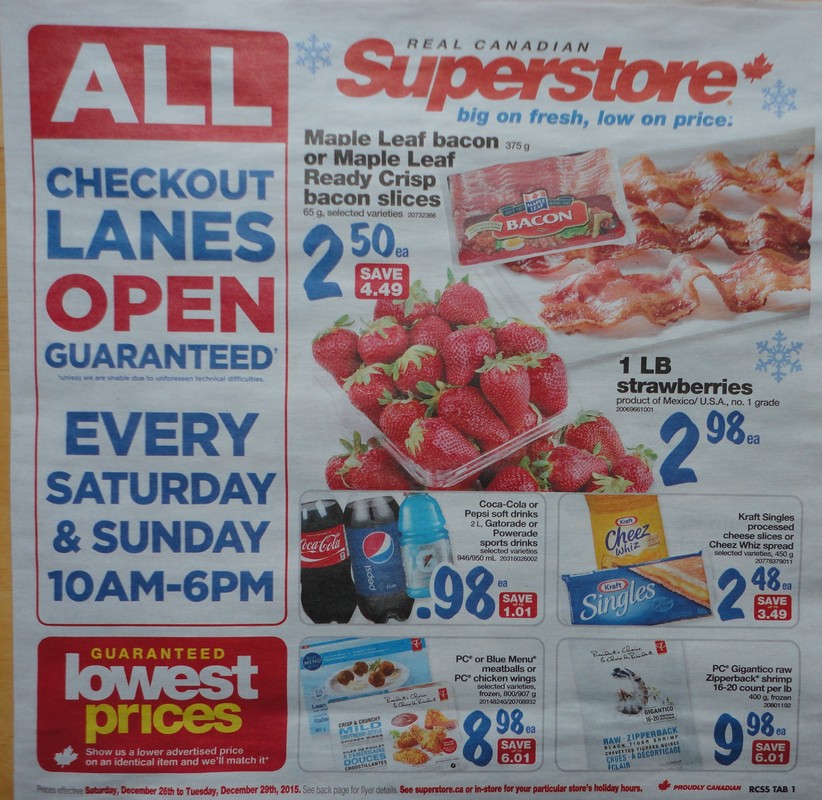 While we already shared the actual Boxing Day flyer with deals on electronics, clothing, household and more at Real Canadian Superstore, we now have the grocery flyer too.  They have some lower prices than the other grocery stores posted today if you are lucky enough to have a local RCSS.
Kraft Singles or Cheez Whiz $2.48
Pepsi/Coke 2L $0.98
Powerade/Gatorade $0.98
Maple Leaf bacon $2.50 *great price*
D'Italiano bread $2.38
Kellogg's family size cereal $3.98
PC frozen fruit $3.98
Click here to view the flyer sneak peek.  Since they have some grocery deals in the Boxing Day flyer, this is a shorter flyer than their usual ones.