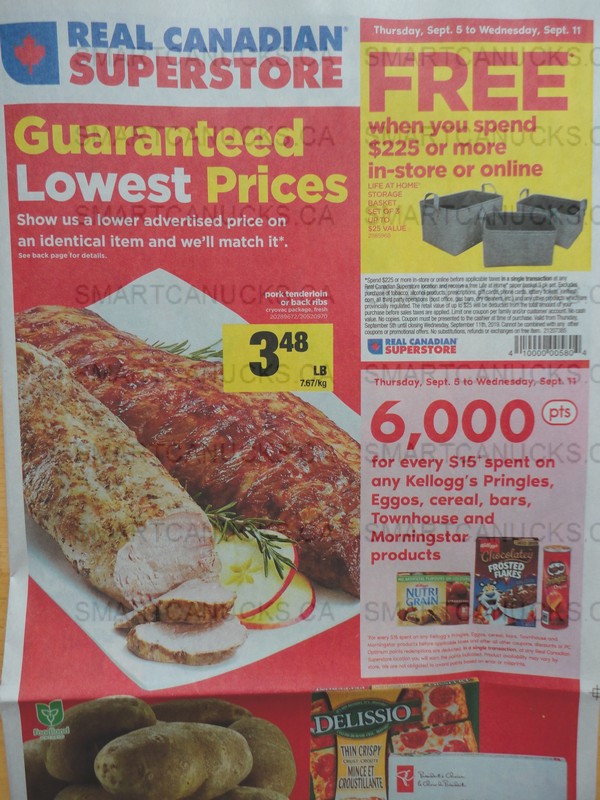 This week at Real Canadian Superstore Ontario, get a Life At Home storage basket set value at $25, when you spend $225 either in store or online.
There is also a PC Optimum offer of 6,000 points for every $15 spent on Kellogg's Pringles, Eggos, cereal, bars, and Townhouse and Morningstar products. This could be a good deal if you use the sheet of Kellogg's back to school coupons, and an even better deal if you happen to have personal offers for any of these items.
You can also get 3,000 PC Optimum points for buying two Lipton Tea products, 2,000 points for every $10 spent on Rubbermaid food storage containers, and 3,000 points for every $10 spent on Ziploc food storage containers.
All week long, you get pick up Indigo gift cards for 15% off, which may be a great idea if you will be gifting these for Christmas or buying gifts at Indigo this upcoming holiday season.
Click here to view these offers in the Real Canadian Superstore Ontario flyer valid September the 5th to the 11th.