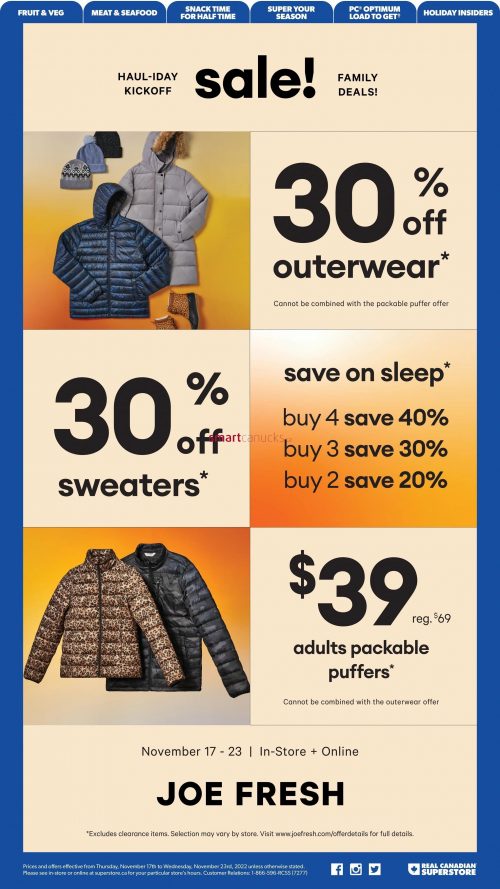 You can get some great discounts in the Joe Fresh department at Real Canadian Superstore Ontario starting tomorrow by combining Pre-Black Friday Joe Fresh offers and an in-store PC Optimum offer. Joe Fresh has some great sale items from November the 17th to the 23rd, and Real Canadian Superstore Ontario has an in-store offer of 25,000 PC Optimum Points for every $100 spent on general merchandise, including Joe Fresh. Here are some of the advertised sale items that start tomorrow:
Save 30% on all Outerwear
Save 30% on Sweaters
Buy more save more on all Sleepwear: buy 2 save 20%, buy 3 save 30%, buy 4 save 40%
Adult Packable Puffers $39 (Regular $69)
If you were to spend $100 on four sleepwear items for example, you would save 40%, plus you would get an additional 25,000 PC Optimum points for spending $100, for a total savings of 65%. Don't forget to check your personal PC Optimum offers in the morning, as you might also have a Joe Fresh offer there, or a store spend offer valid at Superstore that you could combine with these other offers!
Click here to view the Real Canadian Superstore Ontario flyer valid November 17th – 23rd.