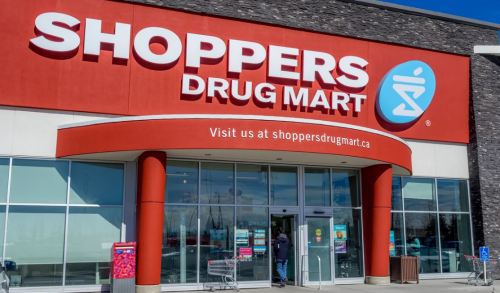 The Shoppers Drug Mart event that you have been waiting all year for is coming! From November the 24th to the 30th, Shoppers Drug Mart Canada will have the biggest bonus redemption event of the year.
During the redemption event you can redeem your points for the following values:
get up to $100 off your purchase when you redeem 70,000 points (an extra $30!)
get up to $200 off your purchase when you redeem 130,000 points (an extra $70!)
get up to $400 when you redeem 250,000 points (an extra$150!)
You can also shop online if you wish, so you can start preparing for your redemption there. This is a great opportunity to redeem on larger ticket items and Christmas gifts like video game consoles, laptops, and prestige cosmetics. If there are in-store bonus points on items, you will receive those points when you redeem. You will also receive points for any personal product offers that you have. For example, if you have 600 points for every $3 spent on Dove products, you will earn those points back if Dove products are a part of your redemption. If you need more points for your redemption, you still have a bit of time to collect points by using your offers this week.
Click here to view the Shoppers Drug Mart flyer for this week so you can top up your points if necessary!