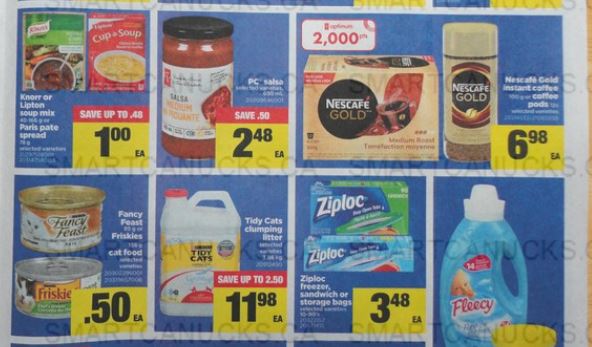 This week, Real Canadian Superstore has Nescafe Gold coffee pods on sale for $6.98, with the addition of a bonus 2,000 PC Optimum points At a value of $2, factoring in the bonus points brings the cost of each package of pods down to just $4.98 each.
If you still happen to have your coupon for a free box of the Nescafe coffee pods, you can use it this week and make $2 when you use it at Real Candian Superstore. You can also use the coupon at Shoppers Drug Mart during a 20x shop and you will earn back 30% in points on the regular price of $11.99, however, I find more often than not that SDM has been out of the Nescafe pods lately, likely because of the free coupon. Since Superstore usually has more stock than Shoppers Drug Mart, you may just want to pick up the pods there before the coupon expires at the end of the month. 2000 Optimum points for a free product is still a great deal!
Click here to view this offer in the Real Canadian Superstore Ontario flyer.