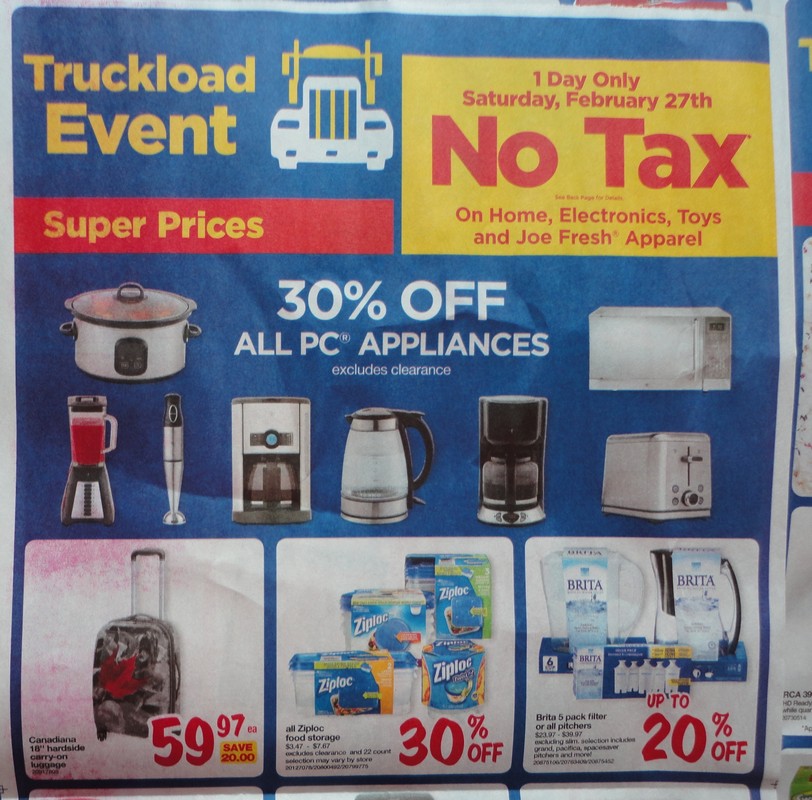 If you have electronics or other taxable items sold at RCSS on your to buy list, visit an Ontario Real Canadian Superstore location on Saturday and save the tax on your purchase.  This no tax offer is limited to electronics, home, toys and Joe Fresh clothing so sadly, you won't be able to save on those taxable products you buy regularly like cleaning supplies but is a great time to pick up other items for less.
Sales on tax free items include
RCA 39″ television $229
Samsung Galaxy Tab A $249
Samsung Galaxy Tab3 Lite $129
50% off Wilton bakeware
PC spiral vegetable slicer $14
30% off PC appliances (kettles, blenders, toasters etc)
Plus, if you are buying Joe Fresh apparel, not only will you save the tax, but spend $50 or more and get a $10 promo card to use on your next purchase.
You can see the full flyer sneak peek for this RCSS tax free day offer here.