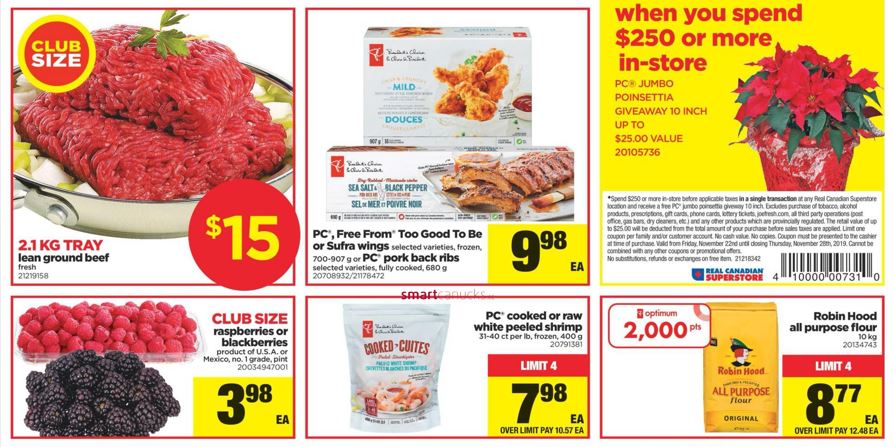 Get an amazing deal on Robin Hood flour this week at Real Canadian Superstore. If you have any Christmas baking to do in the weeks ahead, then flour is definitely an essential item, and this week, until November 28th you can get the 10kg bag of Robin Hood flour for just $6.77!
The 10kg bag is advertised for just $8.77 this week at Real Canadian Superstore, and there is a bonus of 2,000 PC Optimum points per bag. Having a value of $2, this 2,000 point bonus means that the final cost of each bag is just $6.77. There is a limit of four bags at this price, and over the limit you will pay$12.48 per bag.
If you spend $250 or more in store this week, you will receive a free 10 inch PC jumbo Poinsettia, with a value of up to $25.
Click here to view this offer in the Real Canadian Superstore flyer.