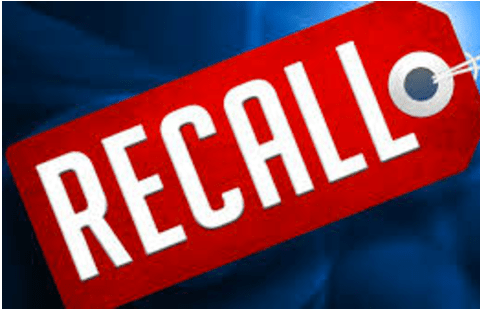 Pfizer Canada Inc., the Canadian distributor of EpiPen® (epinephrine) Auto-Injector, announced a voluntary recall in consultation with Health Canada of one lot of EpiPen 0.3 mg (epinephrine) and one lot of EpiPen Jr 0.15 mg (epinephrine) Auto-Injectors distributed in Canada.
In Canada, the recall impacts one lot (5GU763) of the 0.3 mg strength of EpiPen Auto-Injector expiring in May 2017 and one lot (5GR765) of the 0.15 mg strength of EpiPen Jr Auto-Injector expiring in March 2017.
This voluntary recall is being conducted as a result of the receipt of two previously disclosed reports outside of Canada of failure to activate the device due to a potential defect in a supplier component. The potential defect could make the device difficult to activate in an emergency (failure to activate or increased force needed to activate) and have significant health consequences for a patient experiencing a life-threatening allergic reaction (anaphylaxis). The incidence of the defect is extremely rare and testing and analysis across the potentially impacted lots has not identified any units with a defect. However, the recall is being conducted in Canada out of an abundance of caution.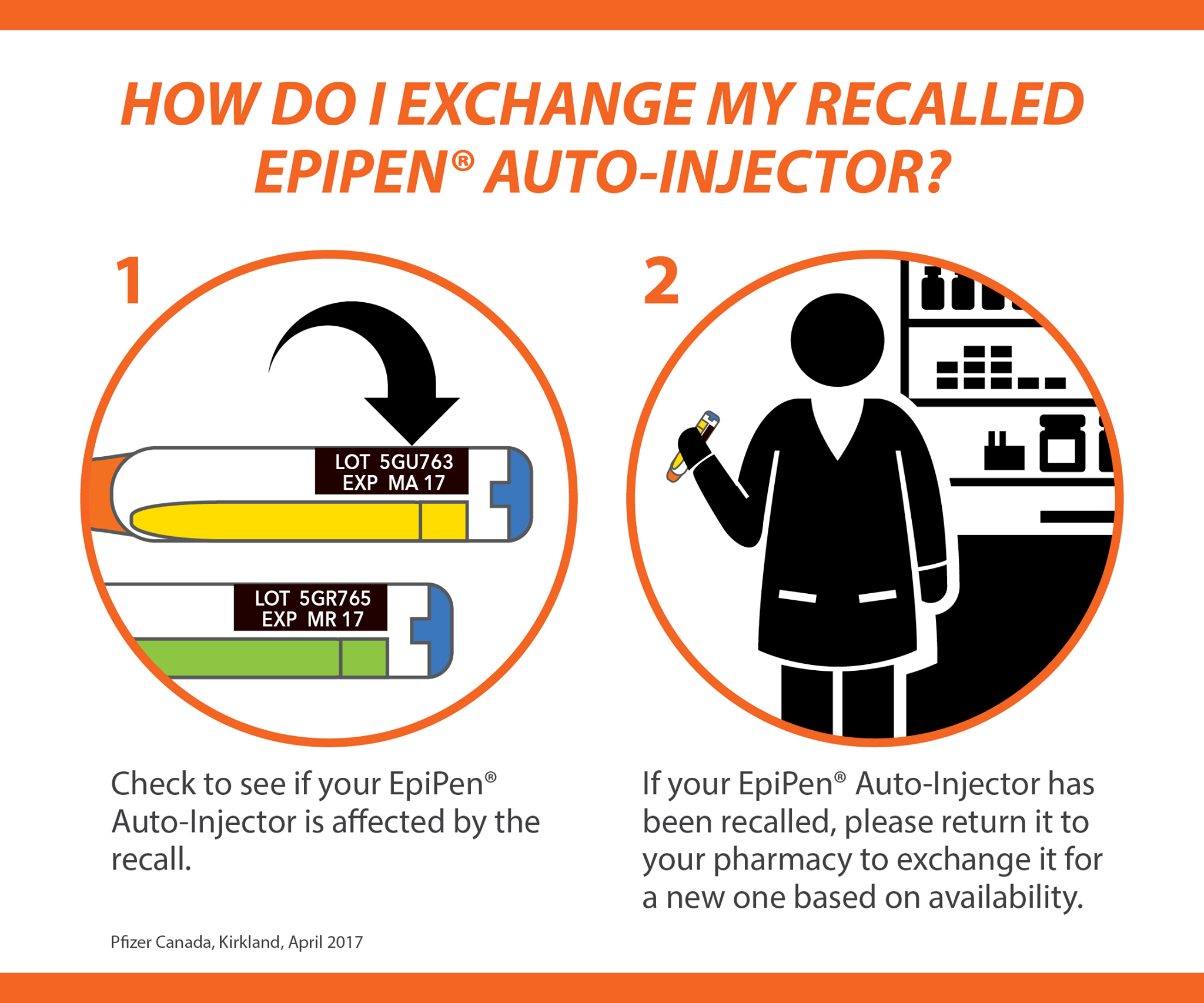 Pfizer Canada is committed to replacing recalled devices at no cost. Patients, healthcare professionals, wholesalers and pharmacists are being notified. Information is available on Pfizer.ca, Pfizer Canada Facebook page or EpiPen Canada Facebook page. Patients should keep their existing product until their replacement product can be secured.
Patients will receive an EpiPen Auto-Injector at their pharmacy as a replacement based on product availability. Pfizer are expecting additional stock to become available to meet demand in the coming weeks.
Consumers with questions regarding this recall can contact Pfizer Medical Information at 1-800-463-6001 between 9:00 a.m. and 5:00 p.m. EST.
Click here for more information on how to exchange your EpiPen.
Click here for more information on this recall.