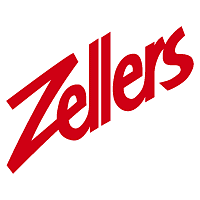 From April 2 – 15, 2010, receive a $10 Zellers Gift Card when you spend $25 or more (before taxes) on the following brands:
Always
Venus
Nice n Easy
Tampax
Secret
Pantene
Olay
Cover Girl
Herbal Essences
Ivory
Gillette
Old Spice
Scope
Fixodent
Pampers
Oral B
Head and Shoulders
Iams
Crest
Tide
Dawn
Puffs
Gain
Bounce
Charmin
Downy
Cascade
Bounty
Febreze
Mr. Clean
Swiffer
To receive your $10 Zellers Gift Card, visit www.zellers.com for a downloadable form, or on a plain piece of paper, write your name and complete address. Mail either form, with sufficient postage, along with one (1) dated Zellers original cash register receipt, circling participating brand purchases totalling $25 or more (before taxes) to:
Zellers $10 Gift Card Offer
P.O. Box 20059
4865 Leslie St.
North York, ON
M2J 2K0
Offer expires April 15, 2010. Offer limited to residents of the Atlantic provinces, Ontario, and Quebec only. Limit one request per person, family, address, group, or organization. Multiple receipts will not be accepted. Submissions must be received by May 15, 2010 or we will not respond to your request. Please allow 4-6 weeks for delivery. For complete rules and more information, call 1-800-668-0150.
This is a great time to use those brandsaver.ca and websaver.ca coupons as a lot of P&G brands are included in this promo.