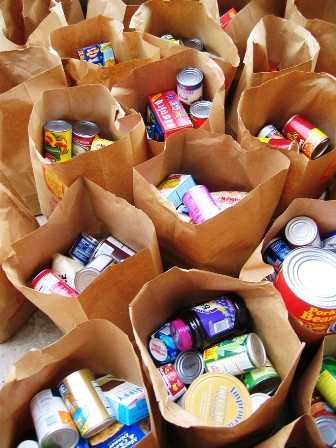 With all the hustle and bustle of the up and coming Christmas Season we musn't forget about those less fortunate and or hit hard with the economy downturn this past year. Something as simple as donating a few non perishable items can make all that difference!
Does your local town or city have a Christmas Bureau or collecting agency?  How about putting those coupons to use and stock up on some presents for children. I have cereal eaters in the house so thoese $10 coupons for games come in handy to get the items free or nearly free to donate.
Also, lets not forget about teens! Quite often I've been told that this is an area people forget about. We all think about the little ones, but there is lots of families with teenagers that would be just delighted to be included! I donated baskets and stocking stuffers full of deoderants, smellies, soaps, makeups etc that are so to brighten a teenagers day!
Even if you cannot afford to help out you can offer to volunteer, help with sorting, collecting donations, help wrapping etc!
Remember the old adage. It is better to give then to receive. 🙂