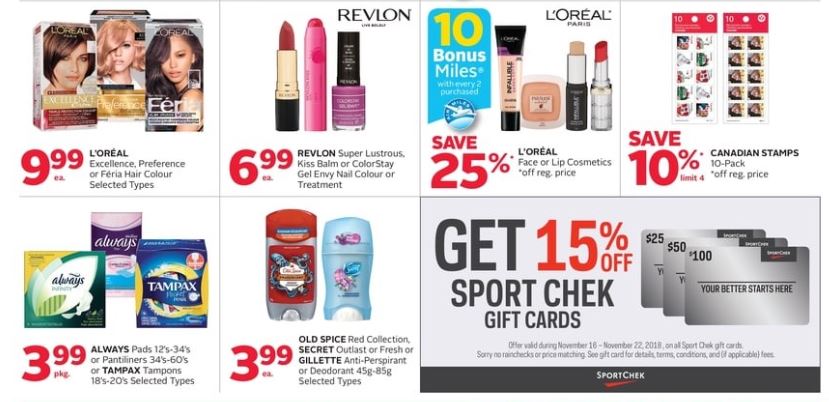 If you are planning to make any purchases at Sport Chek Canada in the near future, you may want to consider picking up some discounted gift cards at Rexall Canada this week. Until November the 22nd, get 15% off Sport Chek gift cards in any denomination. There are no rain checks on gift card offers so you'll have to find a location that has them in stock.
Stamps are also 10% off this week at Rexall Canada, so if you are getting ready to mail out your those Christmas cards you may want to pick up a book of stamps at this discounted price. You can actually pick up four books of stamps as this is the limit. If you need more you will have to make a second trip to the store.
Click here to view these offers in the Rexall Canada flyer.