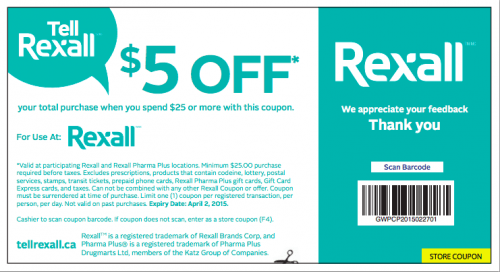 Rexall Canada has a coupon for you that can be used throughout the month of March when you spend $25 0r more on almost anything in-store. The coupon will expire on April 2nd, and you will be limited to one coupon per transaction. The products that Rexall excludes from being considered qualifying products for the $25 minimum are:
prescriptions
products that contain codeine
lottery
postal services and stamps
transit tickets
pre-paid phone cards
and gift cards
Click here to print out your $5 off coupon from Rexall Canada.