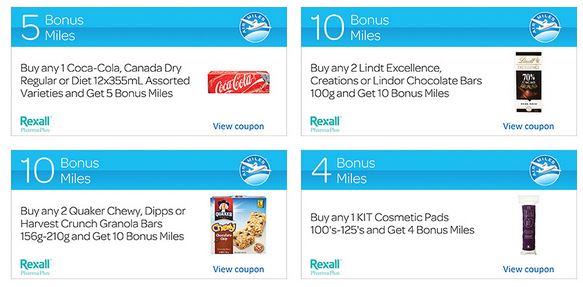 Check your emails because I received a bunch of personalized coupons to use at Rexall.  They will have your Air Miles card number so cannot be shared with other members and the batch emailed today expire on February 25th so you have plenty of time to use them.
Sadly, you cannot load them to your Air Miles card like you would with Optimum offers and you can't check off certain ones to print, either print them individually or all coupons.  They print the full width of letter size paper with 3 coupons per page similar to the size of a SmartSource coupon.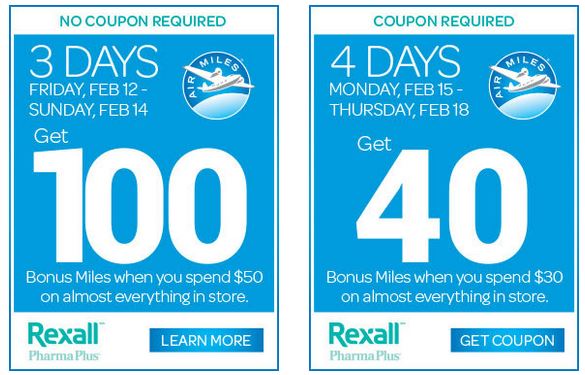 They can combine with store offers, so shop today through Sunday and get 100 Air Miles (worth over $10) when you spend $50 or more on almost anything in the store.
I also received another coupon with my Air Miles number for 40 Air Miles when you spend $30 or more to use next week.  Great if you don't want to spend $50+ to get your Air Miles.
Let us know what coupons you receive!