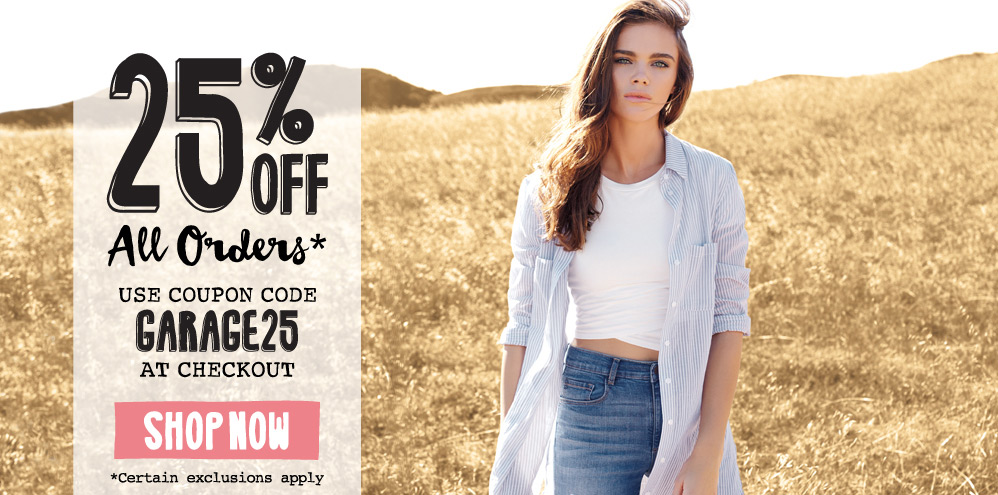 Get FREE shipping and save 25% off your whole order with promo code at Garage Clothing Canada. Use the promo code: GARAGE25 at checkout to take 25% off your order. This deal applies to both sale and regular priced items and includes free shipping which makes this deal hot!  This promo code offer ends on February 16, 2016 at 7am EST. The cost for shipping will automatically be adjusted at checkout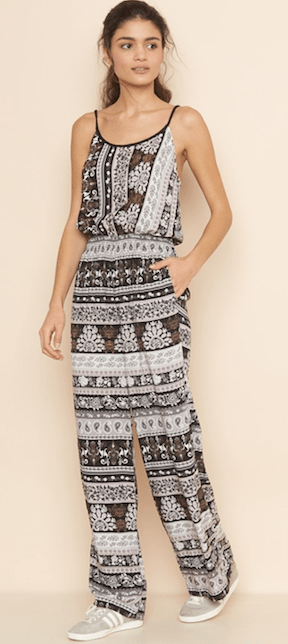 Get this adorable Palazzo Jumpsuit which is on sale for $25 (regular: $45) and with the promo code GARAGE25, get it for just $18.75 plus free shipping! Ideal for the summer time, one piece jumpsuits are hipster and comfortable!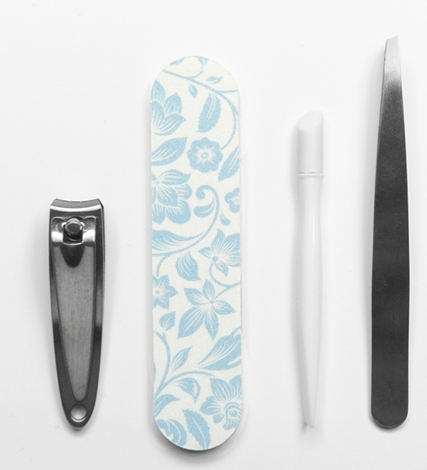 If you need a touch up for you nails, grab this manicure set which was regularly $10 and on sale for $3. With the promo code GARAGE25, get it for just $2.25! 
There is free shipping until Monday, February 15, 2016.