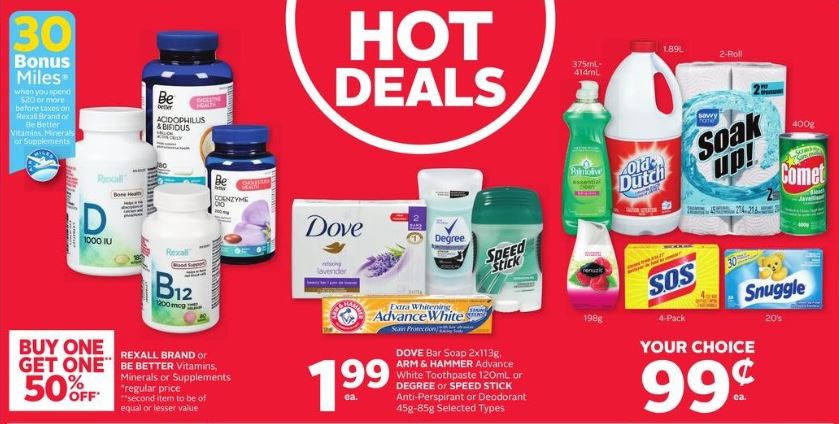 This deal is for those of you shopping at Rexall in western Canada this week. The smallest bottles of the Palmolive dish soap, which are the 375 to 414ml size bottles, are advertised for 99 cents in the flyer this week.
If you have that tear pad coupon for $1.50 off when you purchase two, you will pay just 24 cents each for this size. You may also have the coupon for $1 off the purchase of two, in which case you would pay 49 cents each instead. Both of these coupons are valid on any size Palmolive, so you can certainly use them in conjunction with this sale.
If you would prefer to purchase the larger bottle for a great price with the coupon, Real Canadian Superstore in the west has the 591-828ml bottles advertised for $1.67 this week, so you would pay $1.17 or 92 cents for this size depending on the coupon that you have.
Click here to view the Rexall west flyer for this week.