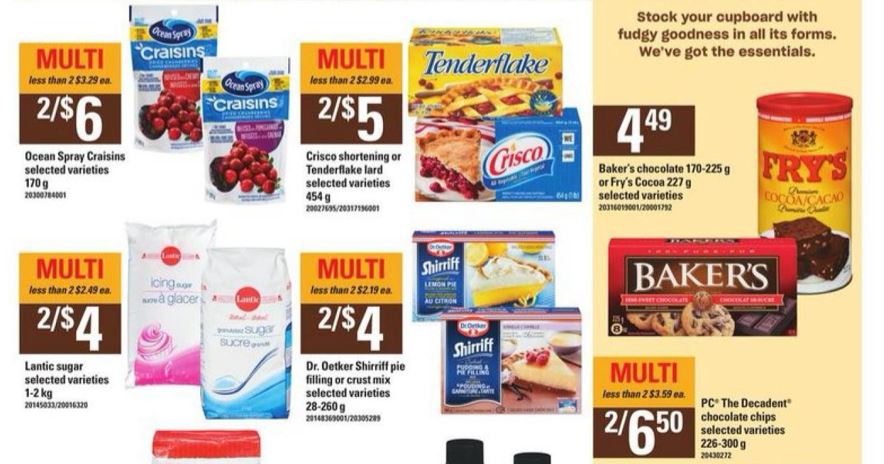 With Halloween coming up next week this means the holidays will be fast approaching, and you may be looking ahead to planning your holiday baking. If any of your baking requires you to have lard on hand, then this deal on Tenderflake lard at Zehrs Canada this week may be for you.
Until October the 30th, Zehrs has Tenderflake and Crisco lard advertised for the price of two for $5. There is a tear pad coupon out there that's a recent one, for $1 off the purchase of any Tenderflake product, which does include the Lard. If you purchase the Tenderflake lard with this coupon you will pay just $1.50 each.
If you don't have the coupon you may be able to find it in the stores so keep an eye out. You might be able to spot it on the freezer door near the Tenderflake pie shells.