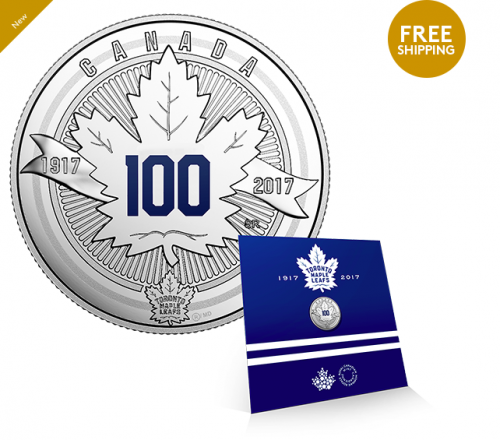 Royal Canadian Mint has released new coins in celebration of the anniversaries of events that defines Canada. First, the new Pure Silver Coin – The Toronto Maple Leafs: Anniversary Logo (2017), a pride-filled keepsake that celebrates the 100th year of the Toronto Maple Leafs. The Leafs is a significant feature of Canada, specifically the city of Toronto, because we pride in our sport games. The dash of blue in the middle of the coin highlights the team logo. Get yours today for $34.95 with FREE shipping!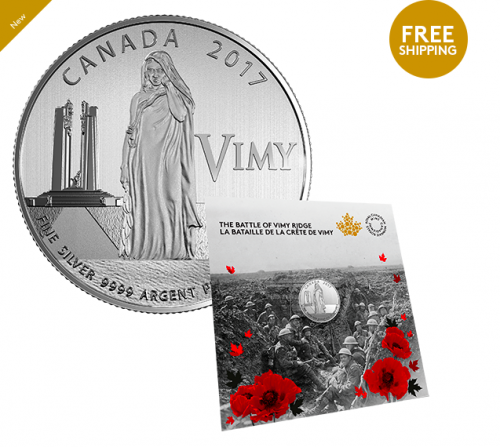 This 100th Anniversary of the Battle of Vimy Ridge Pure Silver Coin (2017) commemorates the 100th anniversary of one of the most important battles for Canadian forces during the First World War (1914-1918). The lined specimen background on your coin provides a solemn backdrop that highlights the engraved design. Get yours today for $19.95 with FREE shipping!
Royal Canadian Mint is offering FREE shipping with your purchase of those 2 coins! Otherwise, free shipping is on $100.