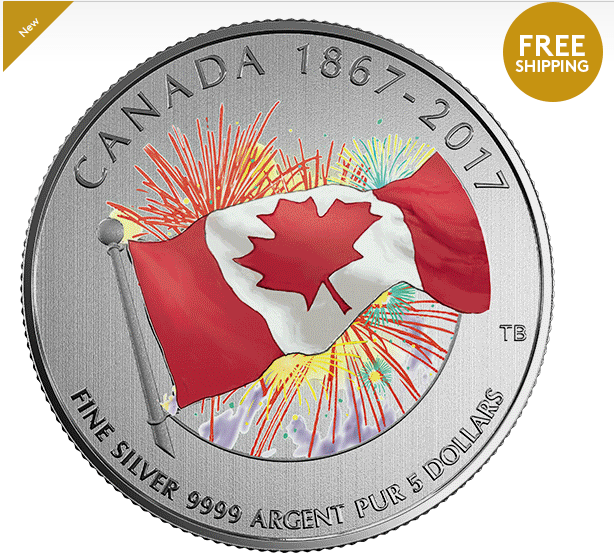 Celebrate Canada's history and heritage with the Royal Canadian Mint deals on historic events forever implanted on the surface of a coin! The 2017 Proudly Canadian pure silver glow-in-the-dark coin comes with a Canadian flag against a backdrop of fireworks! After absorbing light, the flag and fireworks will glow like real fireworks! Celebrate Canada's 150th birthday with this pure silver coin for only $29.95, and receive FREE shipping with it.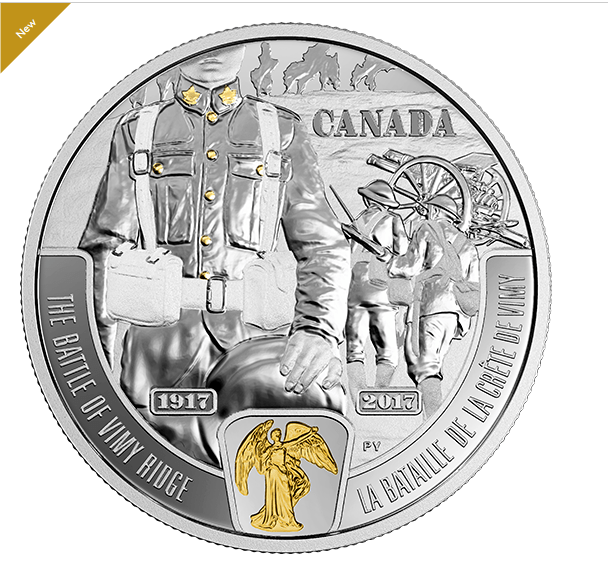 This year's The Battle of Vimy Ridge selectively gold-plated coin is a part of the First War Battlefront Series and demonstrates Canada's finest hour. It features soldiers on the field with selective gold plating to bring out key details on the surface of the coin. This coin reminds us of the symbolic battle that later turned out to be one of the most defining moments in Canadian history. You can add this coin to your collection for $112.95 and qualify for FREE shipping.
Royal Canadian Mint offers free shipping on $100+.