Royal Canadian Mint has released two new coins this year. First, this Pure Silver Coloured Coin – Cherry Blossoms: Celebrating Canadian Fun and Festivities – Mintage: 4,000 (2019) steps into the city on a quiet evening to highlight a spectacular springtime occurrence: the cherry blossom season. It features two people riding their bicycles on a tree-lined street, where flowering cherry trees form a beautiful canopy of pink and white blooms overhead. A flowering cherry tree provides a beautiful burst of pink—a welcome sight after the drab, grey days of winter. Get yours today for $49.95!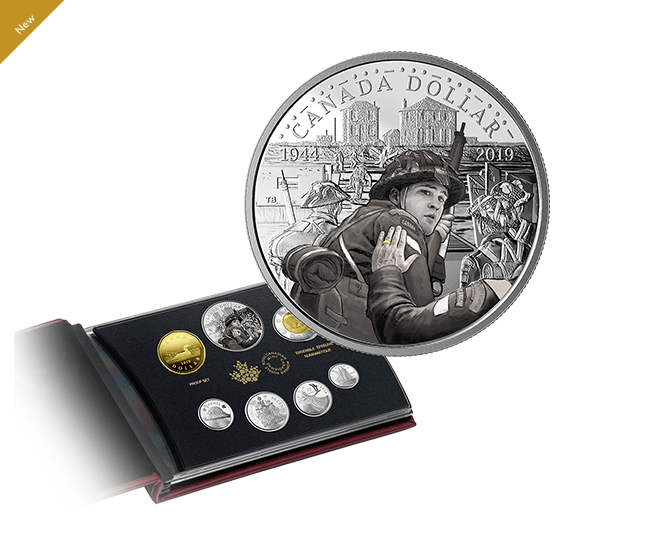 Another, 2019 Special Edition Silver Dollar Proof Set: 75th Anniversary of D-Day steps back in time to the morning of June 6, 1944, as the first wave of Canadian troops storms Juno Beach. It features a scene that shares the same inspiration as the Juno Beach Centre Association's D-Day anniversary logo; it re-creates a moment caught on film when the North Shore (New Brunswick) Regiment landed on Nan Red Beach (La Rive Plage). Get yours today for $99.95!
Royal Canadian Mint offers FREE shipping when you spend over $100 or more.