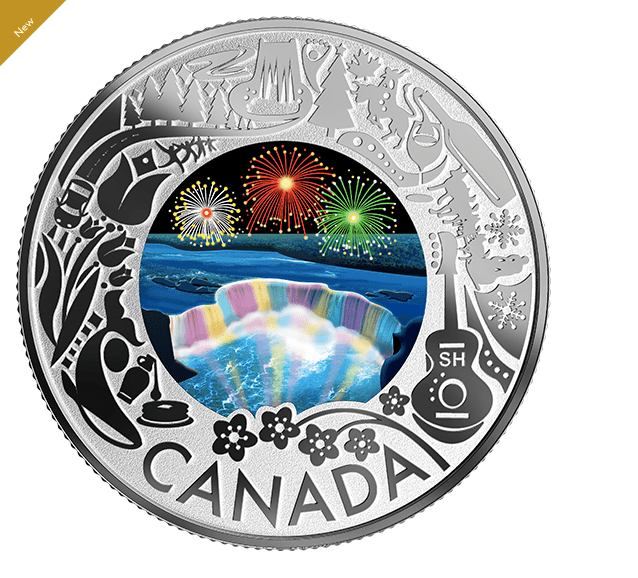 Royal Canadian Mint has released two new coins for the new year 2019. First, this Pure Silver Coloured Coin – Niagara Falls Winter Lights: Celebrating Canadian Fun and Festivities – Mintage: 4,000 (2019) features a fireworks display on a January night, just above a side view of the colourfully lit Horseshoe Falls in Niagara Falls, Ontario. The image is framed by stylized icons that represent popular outdoor activities and sights in Canada. Get yours today for $49.95!
Another new release is this 1 oz. Pure Silver Coin – The Valiant One: Bald Eagle – Mintage: 5,500 (2019). It features a traditional portrait of the valiant bald eagle, Haliaeetus leucocephalus. Standing tall, the raptor fixes its steely gaze on an object in the distance as it surveys its surroundings from its perch high above on a rocky ledge. Get yours today for $89.95!
Royal Canadian Mint offers FREE shipping when you spend over $100 or more.