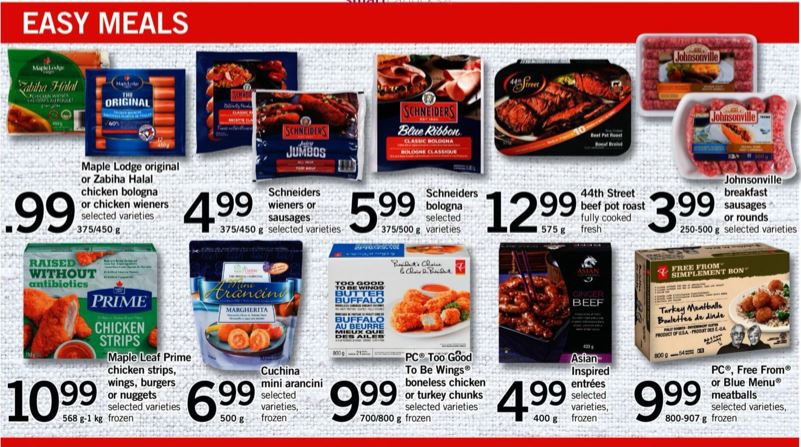 If you aren't snowed in, you can head to Fortinos Ontario this week, and pick up free Zabiha Halal bologna or chicken wieners with a coupon!
This week, both the bologna and the wieners are on sale for 99 cents. Last year there was a tear pad coupon that came out for $1 off the purchase of any Zabiha Halal product. If you have this coupon you are able to get these products for free!
If you haven't yet used the PC Optimum offer in your app for 4000 PC optimum points for every $10 you spend on Quaker cereal or oatmeal, you might also want to use this offer during your trip to Fortinos. This week Quaker Life or Harvest Crunch Granola cereals are $2.49 each, and Quaker instant oatmeal is also $2.49.
Click here to view these offers in the Fortinos Ontario flyer valid until January 23rd.