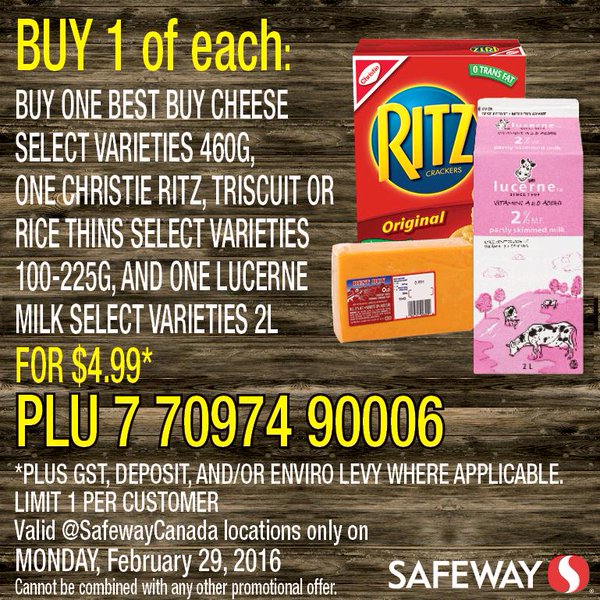 Check out today's Safeway Canada Deal of the Day! You can get a three yummy afternoon snacks for only $4.99. This deal includes the following:
Christie Ritz Crackers/ Triscuit/ Rice Thins
460g Best Buy Cheese
2L Lucerne Milk
This Safeway Canada deal is today only, Monday, February 29, 2016. There is a limit of one of each per customer.
The PLU number is 7 70974 90006.
Click here to view Safeway Canada flyers.