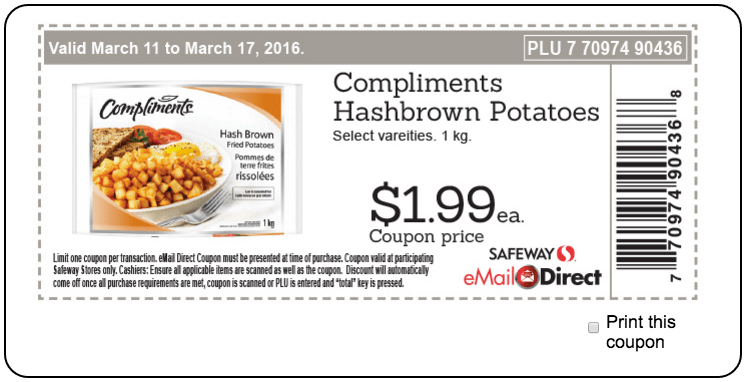 Safeway Canada released their new weekly coupons! The Safeway Canada coupons are valid in store now until Thursday, March 17, 2016. The coupons include:
Get Compliments Hashbrown Potatoes, 1Kg for $1.99 each
Get Naturally Simple Beef Lasagna, 1.14 kg for $4.99 each
Get Compliments Balance Apple Sauce, 650 ml for $1.99 each
Get Sensations Salad Kit, 199 to 333 g for $3.99 each
Get Compliments Multigrain Bread, 680 g for 2 for $6.00 each
Click here to view the Safeway Canada coupons.