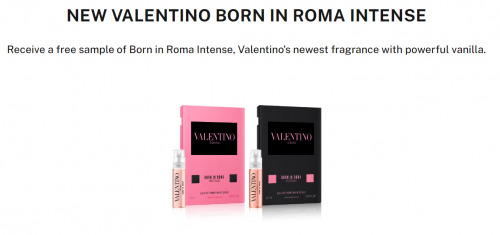 Sampler Canada has a new fragrance sample available this evening, and you can click the link below to see if you qualify for this one. If you are selected, you will receive a free sample of both the men's and the women's Valentino Born in Roma Intense fragrance.
Once you have signed in, you will be asked several questions about your fragrance preferences. If selected, you can expect to receive your samples by mail in a few weeks. If you didn't get it this time around just be patient. These fragrance samples from Sampler are often made available again down the road, and you might qualify the next time.
Click here to get this free sample of Valentino Born In Roma Intense from Sampler.