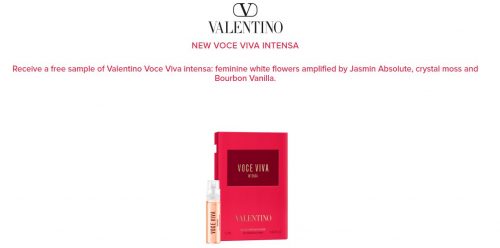 Sampler Canada has another new fragrance sampling opportunity available! Click the link below to see if you qualify for this free sample of  Voce Viva Intensa, a new fragrance from Valentino.
Hopefully most of you will qualify for this one, as there are no questions to answer. Some of you may not qualify however, and if that is the case, you may find that it will be offered again in the near future and they will open it up to more people.
If you do not have a Sampler account be sure to register as there are many chances for free samples!
Click here to get your free sample of Voce Viva Intensa by Valentino.