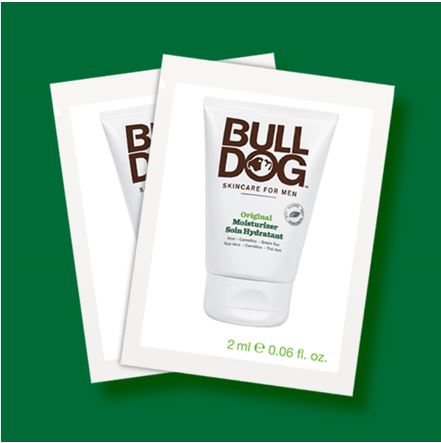 Topbox Circle has a new sample offer that is currently available, and if you act quickly you may be able to claim it. Click the link below for a free sample of Bulldog skin care for men.
You will receive two sachet samples of Bulldog Original Moisturizer by mail if you complete the form. If you have issues clicking through the link below then you can copy the link and paste it into a new browser. You will likely have the most luck using Chrome. If it says that the sample if sold out, there is a chance that it may become available again shortly, so you can try again in a while.
Click here to get your free sample of Bulldog Original Moisturizer for men.