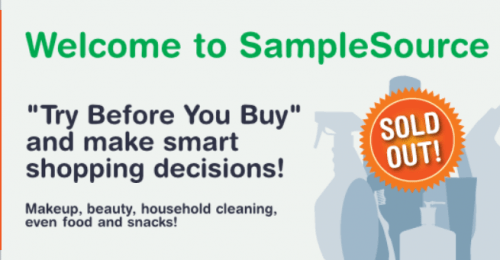 If you're not already familiar with SampleSource Canada, it's a great site where you can try out free samples of all the hottest products from your favourite brands like Ziploc, Chapstick, John Frieda and more. Their current sample packs are sold out, but the latest product reviews from consumers are in, so you can expect another sample pack to be released with items from brands like:
Robax
Ziploc
ChapStick
Breath Right
John Frieda Frizz Ease
Beneful
Brookside
Minute Rice
Catelli
Arm & Hammer
Hawaiian Tropic
Softsoap
Emergen-C
Truvia
Burt's Bees
The way you get your free samples from SampleSource varies. Sometimes you'll get coupons, or trial sample sizes, and in some cases even full sized items. If you sign up for SampleSource, you can get updates through email, or you can follow their Twitter page for updates about upcoming samples. New samples will be coming soon, and they often sell out quickly, so if you haven't already signed up, you may want to sign up now to claim your samples as soon as they're announced!