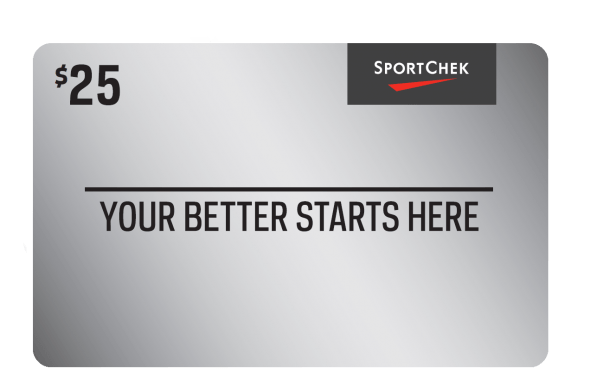 Recently, Shoppers Drug Mart has offered a discounted gift card in most weekly flyers.  Starting on Saturday, you will save 15% on the face value of any Sport Chek gift card bought at Shoppers Drug Mart.
Since these gift cards have no expiry date, you can buy them now and save them for future sales at Sport Chek to make your deals even hotter.
Most stores will have Sport Chek gift cards available in $25, $50 and $100 denominations and there is no stated limit for this sale.  Note that some stores do have their own rules regarding the amount of gift cards you can purchase, especially with credit card purchases and sales of these gift cards do not count towards Optimum spending requirements.
You can see the full flyer sneak peek here.