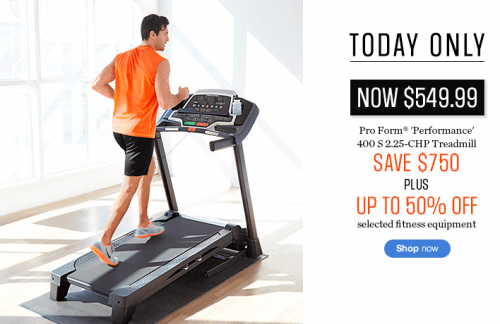 Sears Canada is having a one-day flash-sale today on select fitness equipment, with sale prices being discounted as high as 70% off the regular price, though I will admit that most linger around the discounted rate of 40%-50% off. The highlighted deal of the day is on the Pro Form 'Performance' 400 S 2.25-CHP Treadmill, which is currently being sold for just $549.99. Normally, a treadmill such as this, that is designed to be easily folded up for convenient storage, would sell for $1,299.99, but right now you can save yourself $750.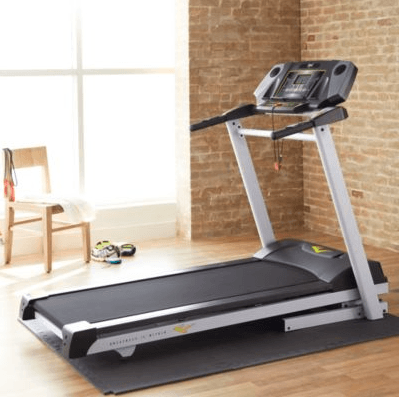 Being sold within the highest bracket for discounted fitness equipment at Sears is this Everest EV501 Treadmill. Though this treadmill is around $150 more expensive than the Pro Form treadmill, it is currently on sale for 70% off the regular price as it is now just $699.99, whereas before it was being sold for $2,399.99. One of the cooler features – no pun intended – that this treadmill includes is the built in cooling fan on the mounted handlebars that will blow on you while you squeak out the last and hardest kilometres of your workout.
Sears Canada offers free-shipping on all orders that exceed $99, but there will be an additional fee for oversized items (like the kind of items that can be found in the equipment sale).
Click here to begin shopping the one-day flash sale at Sears Canada.