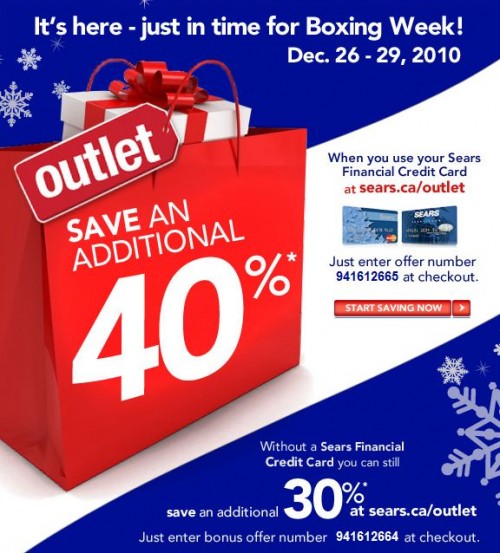 Sears.ca is havin a 3 day boxing bonanza sale!  Take an extra 40% OFF all outlet items when you pay with a Sears card and an extra 30% off when you pay without a Sears card.  Use the code 941612665 to receive the 40% off and the code 941612664 to save 30% off Outlet items.
*Excludes major appliances, sewing machines and vacuums. Offers valid from December 26-29, 2010 on purchases from sears.ca/outlet only. Cannot be combined with any other bonus offer numbers.

Click here to shop at Sears outlet.