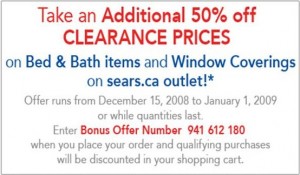 Save an additional 50% off on outlet bed, bath and window coverings at the Sears outlet until January first!
A wicked deal, for those looking for these items!
The bonus code is 941 612 180
Click here to browse the outlet
*Only valid on items ending in .94 (cents)
Thanks Joymel for posting this on our forum!